All About Pickleball    Copyright 2008 - 2014

All About Pickleball    Copyright 2008 - 2014

Thank You!

Now Over 6,700

Pickleball Fans.

Sign Up For the "Pickleball Rocks" e-Newsletter and Get a FREE "Pickleball Guide" which includes the Pickleball Rules and $5 Discount on tournament level paddles.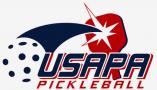 All About Pickleball is an official sponsor of the USAPA. We donate $1 of every online sale to help the USAPA grow the sport of pickleball.

We select a Pickleball Facility of the Month as a way of recognizing a special place that is going above and beyond to help support and grow the wonderful sport of pickleball. 

It might be a YMCA. It might be a church.  It might be a school or public park.  It could be a business with a big unused room.  It could be a family with one simple pickleball court in the back yard. 

Pure and simple, your nominee should be a place that is helping pickleball grow and proud of it.

.

What facility would you like to nominate:

Why do you think this facility deserves to be a Pickleball Rocks Facility of the Month:

Pickleball Rocks TM  is a Registered Trademark of All About Pickleball

(in case we have a question)


Where is this facility located (City and State):